Providing You With Safe and Clean
Container Rental Services
Buying Your Old Cars & Scrap Metal
So You Can Get Cash From Your Trash
Providing You With Professional

Towing Services Since 1978
Providing fast, courteous and inexpensive
towing and roadside assistance in Carbondale, Pennsylvania.
More than 41 years experience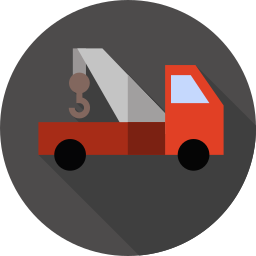 About
G&G Towing is a family-owned business. We've been in operation for more than four decades. From towing and roadside assistance to container rentals and buy scrap metal, you can count on us for quality service.
You can expect a quick turnaround time from us. We are an AAA-approved garage and accepted by all major motor clubs. At G&G Towing, there is always someone available to answer your phone call. Find out now.
At G&G Towing, we accept all types of scrap metals. We'll buy all of your junk cars or unwanted aluminum or steel materials.
No matter whether you need a 10-cubic-yard or open-top container, look no further than G&G Towing. You can rely on us always for fairly priced container rental services.
We buy junk cars as well as trucks, vans and SUVs. Our buying process is simple and easy. We'll give you an honest offer immediately and put cash in your hand as soon as we claim your vehicle.
From local tows to recovery and lockout services, we have all of your towing and roadside assistance services covered. Contact us today for more details.
Contact Us
Get in touch today
Business Hours
Monday – Friday: 8:30am – 5:00pm
Saturday: 9:00am – 1:00pm
Sunday: Closed
Associated with the Carbondale Chamber of Commerce